ART DIRECTION, GRAPHIC DESIGN, PHOTOGRAPHY
---
❽ ENTRE OMBRES ET LUMIÈRES / EDITORIAL DESIGN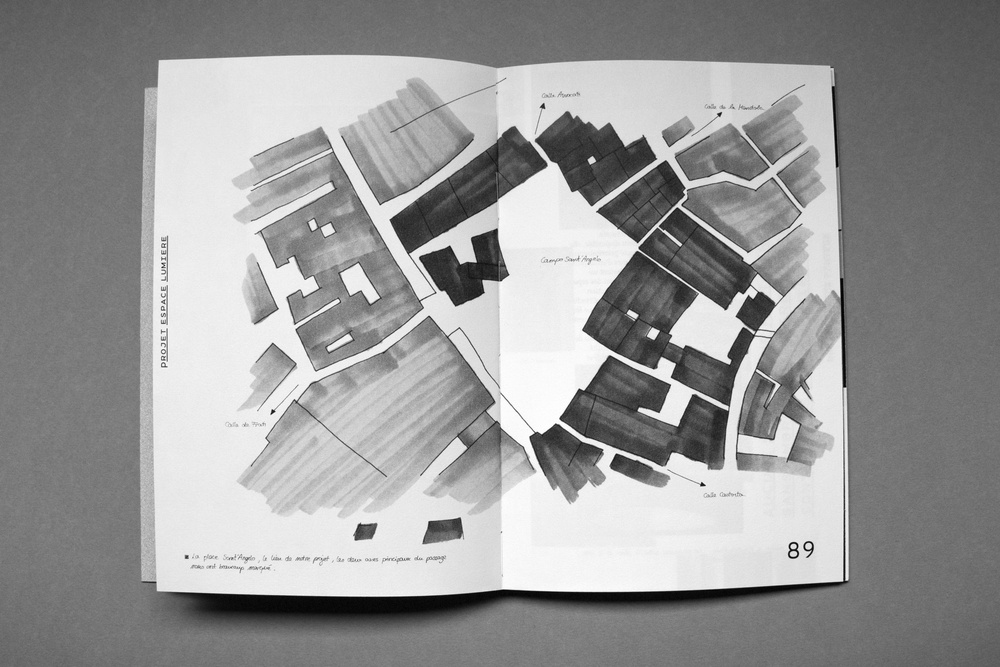 The aim of this project was to create an editorial object and a website about the student's project in Venice. Their project is an installation, inspired by Tadao Ando and Carlo Scarpa, showing the movement of shadows on Sant'Angelo Square in Venice.

To illustrate this in the book "Entre mbres et lumières" (Between Lights and Shadows) the layout is dense at the beginning (a lot of shadow) and becomes lighter and airier towards the end (little shadow). The book contains two parts, separated by a flip book, showing an animation of the movement of shadows.

Our website brings together pictures, interviews and other references on the theme of lights and shadows. On the website, a visual mass of shadow passes from time to time, which reinforces the theme of the project.