ART DIRECTION, GRAPHIC DESIGN, PHOTOGRAPHY
---
❼ BEYOU LAB / VISUAL IDENTITY, BRANDING & LOGO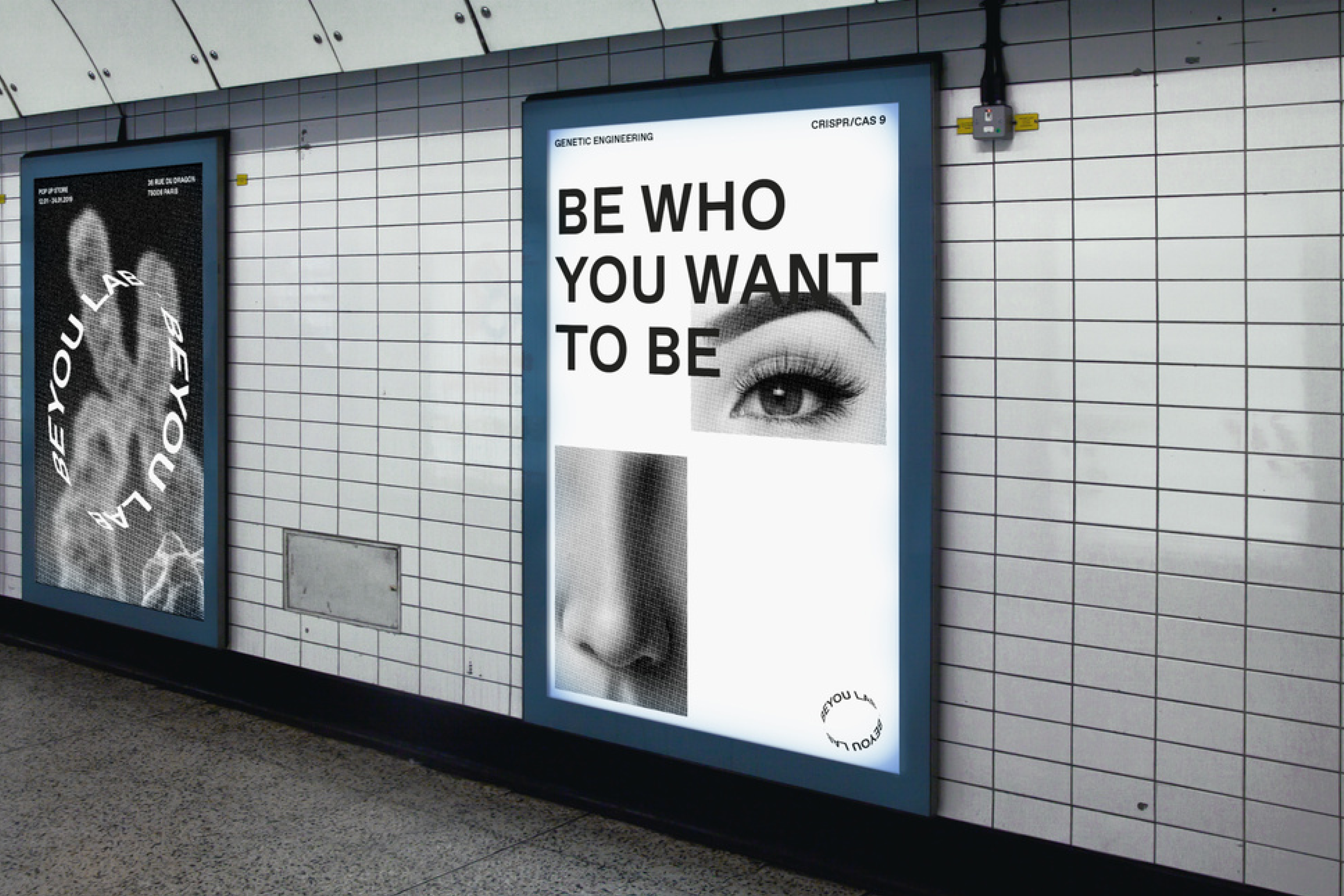 We live in an age obsessed with beauty; from spray tans to eyelash extensions and laser hair removal. We are not the first era to try unique ways to fit the standards of beauty.

For this project we created a fictitious brand called Beyou Lab, which is going beyond esthetic surgery by using genetically engineered medication to modify eyes, mouth, nose etc. to become who you always wanted to be. Scary isn't it? This idea and approach criticises our obsession with beauty nowadays.

The numerous visuals referring to classical beauty standards and icons in history, at the beginning and the end of the editorial object, are underlining this notion of obsession.